BZRK by Michael Grant
In the near future, the conjoined Armstrong twins, under the guise of the Armstrong Fancy Gifts Corporation, plot to create their own version of utopia using nanobots, while a guerilla group known as BZRK develops a DNA-based biot that can stop bots, but at risk of the host's brain.
Steve Jobs: The Man Who Thought Different by Karen Blumenthal
Presents the life and career of the computer industry visionary, from his early life and creation of Apple Computer at the age of twenty to his accomplishments in technology and design.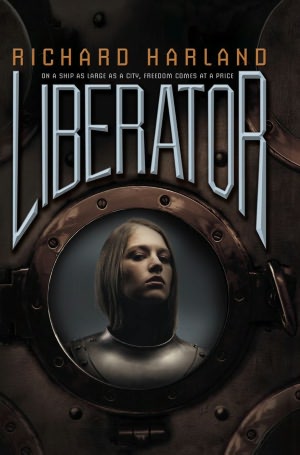 Liberator by Richard Harland
In the aftermath of the events of Worldshaker, the Filthies control the massive juggernaut, now called Liberator. Many members of the former upper class, called Swanks, have remained behind to help teach them how to operate the juggernaut and to build a new society together. But all is not idyllic aboard Liberator.
Unforsaken by Sophie Littlefield
Having learned that she has powers both to heal people and to create zombies, sixteen-year-old Hailey is trying to lead a fairly normal life with her brother and aunt in Milwaukee, but when she attempts to contact her boyfriend, she brings dangerous villains--both alive and undead--to her doorstep.
The Way We Fall by Megan Crewe
Sixteen-year-old old Kaelyn challenges her fears, finds a second chance at love, and fights to keep her family and friends safe as a deadly new virus devastates her island community.