Goddess by Josephine Angelini
Paranormal
After being tricked into releasing the gods from their capitiviy on Olympus, Helen Hamilton must find a way to re-imprison them without starting a devasting war, all while fighting the ever-growing passion she feels for her forbidden love, Lucas Delos.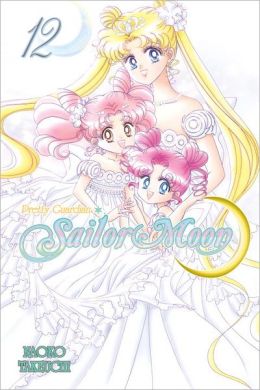 Sailor Moon, vol. 12 by Naoko Takeuchi
Graphic Novel
As Galaxia picks off one Sailor Guardian after another, even those of the outer planets, Usagi finds new companions to help her fight her most nefarious enemy yet.
The Testing by Joelle Charbonneau
Science Fiction/Fantasy
Sixteen-year-old Malencia (Cia) Vale is chosen to participate in The Testing to attend the University; however, Cia is fearful when she figures out her friends who do not pass The Testing are disappearing.
Awaken by Meg Cabot
Paranormal
Death has her in his clutches. She doesn't want him to let go. Seventeen-year-old Pierce Oliviera knew by accepting the love of John Hayden, she'd be forced to live forever in the one place she's always dreaded most: the Underworld. The sacrifice seemed worth it, though, because it meant shecould be with the boy she loves. But now her happiness - and safety - are threatened, all because the Furies have discovered that John has broken one of their strictest rules: He revived a human soul. If the balance between life and death isn't fixed, both the Underworld and Pierce's home back on earth will be wiped away. But there's only one way to restore order. Someone has to die.
Fabulous Teen Hairstyles
by Eric Mayost
Nonfiction
Learn how to create fabulous hairstyles with step-by-step color photographs.