Historical Fiction
It's 1993, and Generation X pulses to the beat of Kurt Cobain and the grunge movement. Sixteen-year-old Maggie Lynch is uprooted from big-city Chicago to a windswept town on the Irish Sea. Surviving on care packages of Spin magazine and Twizzlers from her rocker uncle Kevin, she wonders if she'll ever find her place in this new world. When first love and sudden death simultaneously strike, a naive but determined Maggie embarks on a forbidden pilgrimage that will take her to a seedy part of Dublin and on to a life-altering night in Rome to fulfill a dying wish. Through it all, Maggie discovers an untapped inner strength to the most difficult but rewarding thing of all-- live.
Nonfiction
'Crazyball' is a look at the wild, unusual, unimaginable, funny, and downright strange occurrences in sports. Barry Wilner and Ken Rappoport take us from the worst teams in history to sports' craziest superstitions, wackiest pranks, and ultimate blown calls. This book is filled with moments that will make you laugh, shake your head in wonderment, lose your breath, or simply ask: 'Really? '
Contemporary Fiction
Year Eleven at an exclusive prep school in the suburbs of Melbourne, Australia, would be tough enough, but it is further complicated for Amal when she decides to wear the hijab, the Muslim head scarf, full-time as a badge of her faith--without losing her identity or sense of style.
Graphic Novel
DOGS OF WAR is a graphic novel that tells the stories of the canine military heroes of World War I, World War II, and the Vietnam War. This collection of three fictional stories was inspired by historic battles and real military practice. Each story tells the remarkable adventures of a soldier and his service dog and is rendered with fascinating and beautiful detail, bringing to life the faithful dogs who braved bombs, barrages, and battles to save the lives of countless soldiers.
Based on the real-life roles of military dogs that served as Red Cross rescuers, messengers, scouts, search-and-rescue teams, sentries, and mascots, DOGS OF WAR captures both the adventure and the devastation brought on by war, as well as the celebrations of life and friendship between boys and their dogs.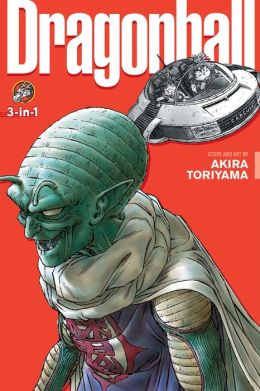 Graphic Novel (manga)
The next Tenka'ichi Budokai martial arts tournament is just around the corner, and an eager Son Goku can't wait to face even tougher fighters for the "Strongest Under the Heavens" title! Among the contestants include pipsqueak Chaozu and three-eyed Tenshinhan, deadly disciples of Tsuru-Sen'nin, the Crane Hermit!