Marcus Sedgwick is a British author, illustrator, and musician. We have 3 young adult novels by Mr. Sedgwick, in 3 different genres!
Mystery
She is Not Invisible
Laureth Peak's father has taught her to look for recurring events, patterns, and numbers--a skill at which she's remarkably talented. Her secret: She is blind. But when her father goes missing, Laureth and her 7-year-old brother Benjamin are thrust into a mystery that takes them to New York City where surviving will take all her skill at spotting the amazing, shocking, and sometimes dangerous connections in a world full of darkness. She Is Not Invisible is an intricate puzzle of a novel that sheds a light on the delicate ties that bind people to each other.
Science Fiction/Fantasy
Midwinterblood
Seven stories of passion and love separated by centuries but mysteriously intertwined--this is a tale of horror and beauty, tenderness and sacrifice. An archaeologist who unearths a mysterious artifact, an airman who finds himself far from home, a painter, a ghost, a vampire, and a Viking: the seven stories in this compelling novel all take place on the remote Scandinavian island of Blessed where a curiously powerful plant that resembles a dragon grows. What binds these stories together? What secrets lurk beneath the surface of this idyllic countryside? And what might be powerful enough to break the cycle of midwinterblood? From award-winning author Marcus Sedgwick comes a book about passion and preservation and ultimately an exploration of the bounds of love. A Publishers Weekly Best Children's Book of 2013 A Kirkus Reviews Best Teen Book of 2013.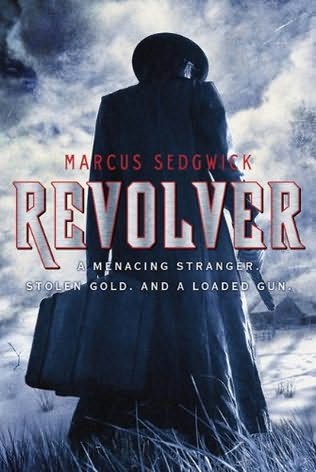 Historical Fiction
Revolver
A LOADED GUN. STOLEN GOLD. And a menacing stranger. A taut frontier survivor story, set at the time of the Alaska gold rush. In an isolated cabin, fourteen-year-old Sig is alone with a corpse: his father, who has fallen through the ice and frozen to death only hours earlier. Then comes a stranger claiming that Sig's father owes him a share of a horde of stolen gold. Sig's only protection is a loaded Colt revolver hidden in the cabin's storeroom. The question is, will Sig use the gun, and why? Revolver is a 2011 Bank Street - Best Children's Book of the Year.