Identity Crisis by Melissa Schorr
Contemporary Fiction
Who does she think she is? Annalise audacious freshman-year hookup with Cooper Franklin has a trio of friends thirsting for revenge. So they catfish Annalise by creating the perfect virtual guy, with Noelle playing along reluctantly only because her lifelong crush, Cooper, is in love with Annalise. As Annalise falls for it, even buying tickets for the concert of the year for her and her mythical new guy, Noelle feels more and more guilty. Then, the whole thing blows up and Annalise faces her betrayers. But when Annalise forgives, the reunited friends learn that adults even famous adults can be even more bogus than teenagers.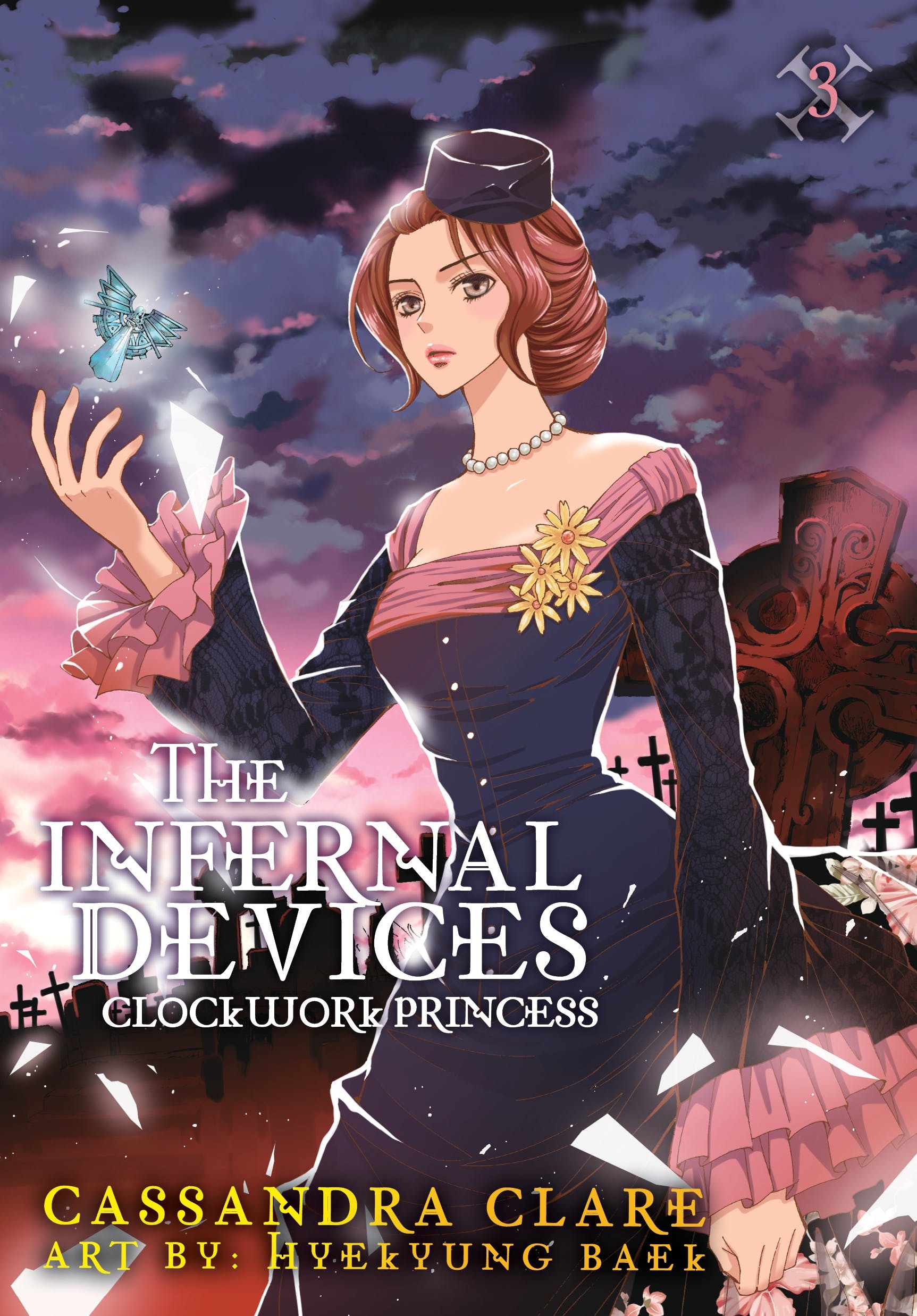 The Infernal Devices: Clockwork Princess by Cassandra Clare
Graphic Novel
The threat of Mortmain's Infernal Devices looms as the Shadowhunters race to work out a way to counteract the mechanical monsters. Meanwhile, plans for Tessa's marriage to Jem are underway, despite her fiancé's failing health and the unresolved feelings between her and Will. When Tessa is captured, Will must leave his comrade behind to save the woman they both love... But with the final missing piece—Tessa herself—in Mortmain's possession, can anything stop his plot for revenge?
It's a Wonderful Death by Sarah Schmitt
Paranormal
Seventeen-year-old RJ always gets what she wants. So when her soul is accidentally collected by a distracted Grim Reaper, somebody in the afterlife better figure out a way to send her back from the dead or heads will roll. But in her quest for mortality, she becomes a pawn in a power struggle between an overzealous archangel and Death Himself. The tribunal presents her with two options: she can remain in the lobby, where souls wait to be processed, until her original lifeline expires, or she can replay three moments in her life in an effort to make choices that will result in a future deemed worthy of being saved. It sounds like a no-brainer. She'll take a walk down memory lane. How hard can changing her future be? But with each changing moment, RJ's life begins to unravel, until this self-proclaimed queen bee is a social pariah. She begins to wonder if walking among the living is worth it if she has to spend the next sixty years as an outcast. Too quickly, RJ finds herself back in limbo, her time on Earth once again up for debate.
Kill the Boy Band by Goldy Moldavsky
Contemporary Fiction
Four superfan friends devotion to their favorite boy band has darkly comical and murderous results! Okay, so just know from the start that it wasn't supposed to go like this. All we wanted was to get near The Ruperts, our favorite boy band. We didn't mean to kidnap one of the guys. It kind of, sort of happened that way. But now he's tied up in our hotel room. And the worst part of all, it's Rupert P. All four members of The Ruperts might have the same first name but they couldn't be more different. And Rupert P. is the biggest flop out of the whole group. We didn't mean to hold hostage a member of The Ruperts, I swear. At least, I didn't. We are fans. Okay, superfans who spend all of our free time tweeting about the boys and updating our fan tumblrs. But so what, that's what you do when you love a group so much it hurt s. How did it get this far? Who knows. I mean midterms are coming up. I really do not have time to go to hell.
Lady Midnight by Cassandra Clare
Paranormal
It's been five years since the events of City of Heavenly Fire that brought the Shadowhunters to the brink of oblivion. Emma Carstairs is no longer a child in mourning, but a young woman bent on discovering what killed her parents and avenging her losses. Together with her parabatai Julian Blackthorn, Emma must learn to trust her head and her heart as she investigates a demonic plot that stretches across Los Angeles, from the Sunset Strip to the enchanted sea that pounds the beaches of Santa Monica. If only her heart didn't lead her in treacherous directions... Making things even more complicated, Julian's brother Mark--who was captured by the faeries five years ago--has been returned as a bargaining chip. The faeries are desperate to find out who is murdering their kind--and they need the Shadowhunters' help to do it. But time works differently in faerie, so Mark has barely aged and doesn't recognize his family. Can he ever truly return to them? Will the faeries really allow it?