See Jane Run by Hannah Jayne
I know who you are.
When Riley first gets the postcard tucked into her bag, she thinks it's a joke. Then she finds a birth certificate for a girl named Jane Elizabeth O'Leary hidden inside her baby book. Riley's parents have always been pretty overprotective. What if it wasn't for her safety...but fear of her finding out their secret? What have they been hiding? The more Riley digs for answers, the more questions she has. The only way to know the truth? Find out what happened to Jane O'Leary.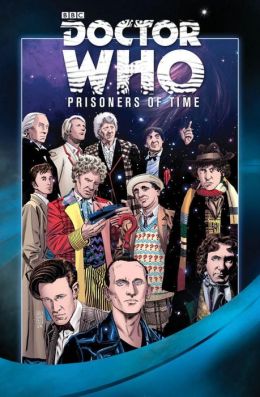 Doctor Who: Prisoners of Time by Scott Tipton
Prisoners of Time celebrates the 50th Anniversary of Doctor Who and IDW pays tribute to one of the greatest pop-culture heroes of all time with this special series, which tells an epic adventure featuring all 11 incarnations of the intrepid traveler through time and space known simply as... the Doctor.
Brotherhood by A. B. Westrick
The year is 1867, and the South has lost the Civil War. Those on the lowest rungs, like Shad's family, fear that the freed slaves will take the few jobs available. In this climate of despair and fear, a brotherhood to support Confederate widows and families like Shad's has formed. Today it is known as the Ku Klux Klan.
Nothing to Envy: Ordinary Lives in North Korea by Barbara Demick
Follows the lives of six North Koreans over fifteen years, a chaotic period that saw the rise to power of Kim Jong Il and the devastation of a famine that killed one-fifth of the population, illustrating what it means to live under the most repressive totalitarian regime today.
Emerald Green by Kerstin Gier
Gwen fulfills her destiny in this thrilling final book of the romantic time-travel trilogy. Gwen has a destiny to fulfill, but no one will tell her what it is. She's only recently learned that she is the Ruby, the final member of the time-traveling Circle of Twelve, and since then nothing has been going right. She suspects the founder of the Circle, Count Saint-German, is up to something nefarious, but nobody will believe her. And she's just learned that her charming time-traveling partner, Gideon, has probably been using her all along. Emerald Green is the stunning conclusion to Kerstin Gier's Ruby Red Trilogy, picking up where Sapphire Blue left off, reaching new heights of intrigue and romance as Gwen finally uncovers the secrets of the time-traveling society and learns her fate.