These Lying Eyes by Amanda Allen
How can the truest friends you've ever had be a curse? Perhaps when you're the only one who can see them. But when the unseen world forces its way into Mina Roth's life, she is forced to trust herself as never before. With an old friend, her lifelong companions, and a newly discovered faith in herself, Mina uncovers a hidden world and makes some startling discoveries about friendship, family, and what it means to love.
Midwinterblood by Marcus Sedgwick
Seven stories of passion and love separated by centuries but mysteriously intertwined--this is a tale of horror and beauty, tenderness and sacrifice. An archaeologist who unearths a mysterious artifact, an airman who finds himself far from home, a painter, a ghost, a vampire, and a Viking: the seven stories in this compelling novel all take place on the remote Scandinavian island of Blessed where a curiously powerful plant that resembles a dragon grows. What binds these stories together? What secrets lurk beneath the surface of this idyllic countryside? And what might be powerful enough to break the cycle of midwinterblood?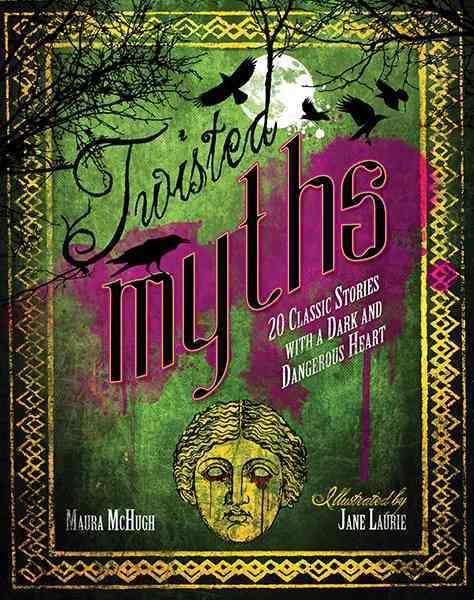 Twisted Myths: 20 Classic Stories with a Dark and Dangerous Heart by Maura McHugh
Readers may be familiar with these traditional tales of gods, demons, and tricksters but they've never heard them like this before! Award-winning fantasy author Maura McHugh revisits the popular myths of Loki, Odin, Cupid, and Psyche and others from Greek and Norse mythology--as well as lesser known fables from Africa, Asia, and the Americas--and gives them a macabre makeover. These gruesome myths of love, treachery, sacrifice and revenge include: