Complicit by Stephanie Kuehn
Jamie's mother was murdered when he was six, about seven years later his sister Cate was incarcerated for burning down a neighbor's barn, and now Jamie, fifteen, learns that Cate has been released and is coming back for him, blaming him for all the bad things that led to her arrest.
The Other Normals by Ned Vizzini
Given the chance, fifteen-year-old Peregrine "Perry" Eckert would dedicate every waking moment to Creatures & Caverns, an epic role-playing game rich with magical creatures, spell casting, and deadly weapons. The world of C&C is where he feels most comfortable in his own skin. But that isn't happening--not if his parents have anything to do with it. Concerned their son lacks social skills, they ship him off to summer camp to become a man. They want him to be outdoors playing with kids his own age and meeting girls--rather than indoors alone, with only his gaming alter ego for company. Perry knows he's in for the worst summer of his life. Everything changes, however, when Perry gets to camp and stumbles into the World of the Other Normals. There he meets Mortin Enaw, one of the creators of C&C, and other mythical creatures from the game, including the alluring Ada Ember, whom Perry finds more beautiful than any human girl he's ever met. Perry's new otherworldly friends need his help to save their princess and prevent mass violence. As they embark on their quest, Perry realizes that his nerdy childhood has uniquely prepared him to be a great warrior in this world, and maybe even a hero. But to save the princess, Perry will have to learn how to make real connections in the human world as well.
Brazen by Katherine Longshore
Mary Howard, always in the shadow of her powerful family, marries Henry VIII's illegitimate son, Fitz, but their carefree life unravels as Queen Anne Boleyn falls out of favor and they are implicated in horrible rumors.
Wonder Woman: Vol. 3 Iron by Brian Azzarello
Wonder Woman has finally discovered her heritage, as well as all the family that comes along with it. However, as she digs deeper into her familial tree, there's as many Gods that are willing to lend her a hand as there are those that would do her harm. WW continues on her search for her friend Zola's baby, not knowing who she can trust. So when she discovers New God Orion at her doorstep, is he here to help her - or destroy her?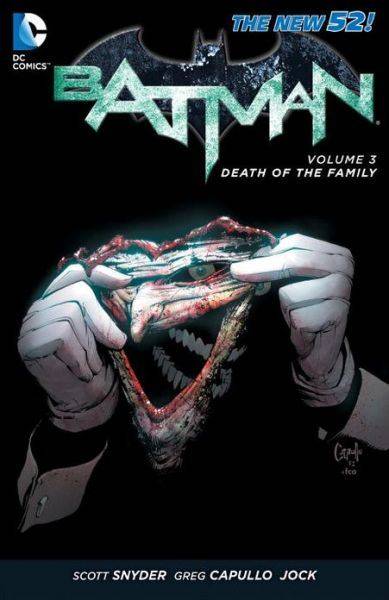 Batman: Vol. 3 Death of the Family by Scott Snyder
After having his face sliced off one year ago, the Joker makes his horrifying return to Gotham City! But even for man who's committed a lifetime of murder, he's more dangerous than ever before. How can Batman protect his city and those he's closest to? It all leads back to Arkham Asylum...